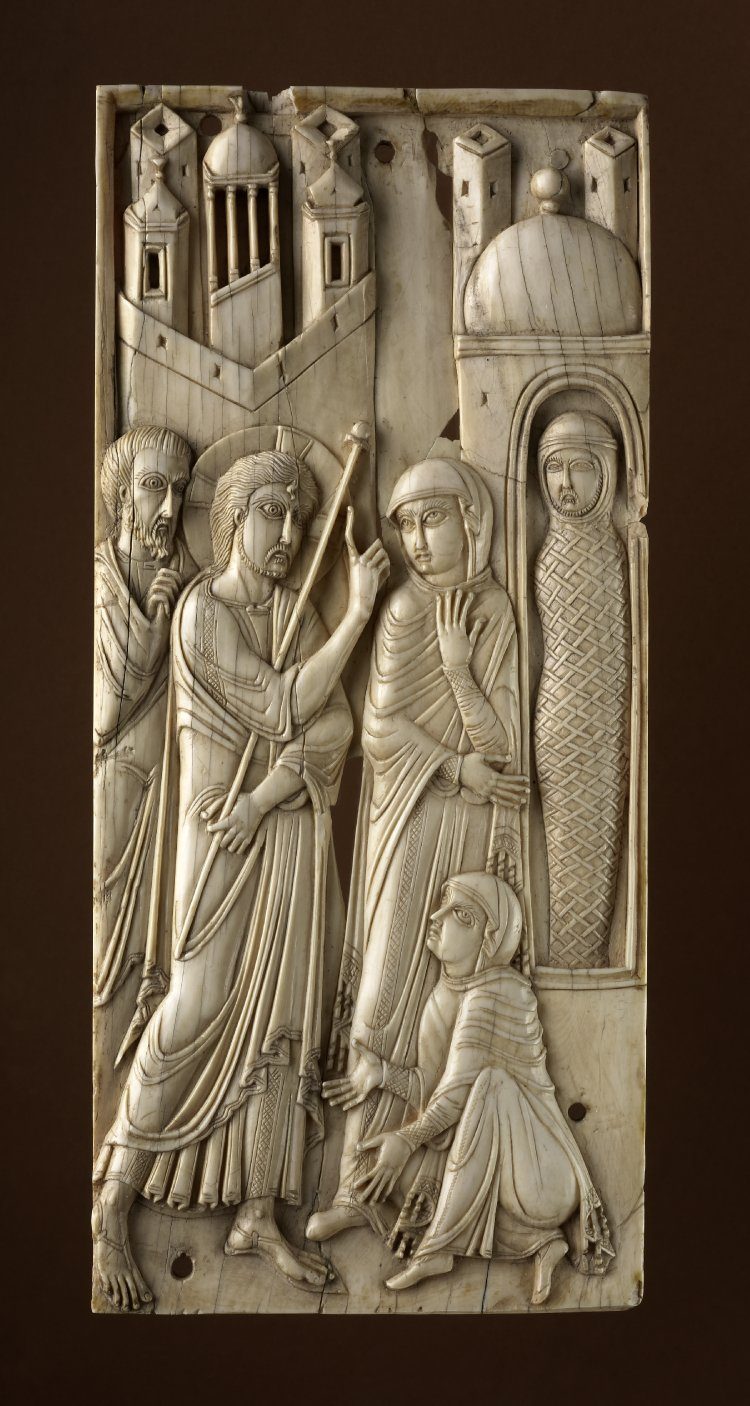 Great Russell Street
London
England
WC1B
GB
The Raising of Lazarus, Panel; ivory; Christ with cruciferous nimbus relocate to right with hand raised as well as first finger expanded; various other hand lugs a staff; behind him walks a bearded apostle; prior to him are Mary and also Martha, one standing listening, the various other stooping with hands extended in supplication; behind them to right is an aedicula with cupola, where is the covered body of Lazarus; behind-the-scenes the structures of Bethany.
Period: Middle Byzantine, circa: 900-1100. Materials: ivory
British Museum is closed 24, 25 and 26 December and 1 January, but is open every other day of the year.